Freshly ground coffee skills for Auchmuty pupils
Six of Auchmuty High School's young people recently got the opportunity to undertake professional Barista training followed by a week-long work placement in a local coffee shop.
DYW Fife and the Fife Council Employability team worked together with the owner and CEO of Modern Standard Coffee, Lyndsey Harley, to provide employability skills to a group of young people in the form of Barista training.
Lyndsey is a former pupil of Auchmuty High School and both her and her team are very enthusiastic about their business and being able to give back to the community. It is hoped that this will be the start of a relationship with the school going forward.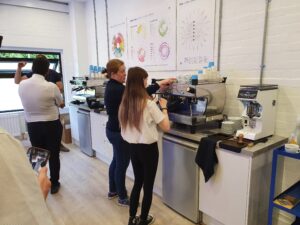 Our young people visited Modern Standard Coffee's new, purpose-built training facility at its factory in Glenrothes where they were given Barista skills training by Lyndsey and her team. Our young people were taught how the high-end barista coffee machines work and were given lots of opportunity to use them and make different coffees until they felt confident using the machines. Our pupils had a fantastic day learning these new skills.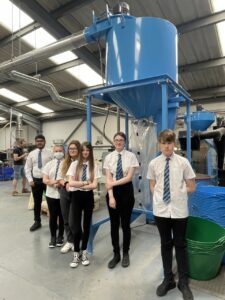 Following their Barista training at Modern Standard Coffee, our young people had the opportunity to put their new skills into practise through a week-long work placement. Local businesses such as Caffe Caffe, Savage Kitchen, Madhouse Bakery and Devine Cakes provided the work placements, where our young people were treated as a member of staff and served real customers in busy coffee shop environments. It was hoped that some of our young people could secure a part-time job following their placement.
Feedback from the employers has been overwhelmingly positive. Mags from Devine Cakes said:
"I'm surprised at how quickly our work placement pupil got the hang of the work. I was originally only going to offer three days of placement but was so impressed that I kept the pupil on for the full week."