DYW Fife – connecting employers with young people and education.
DYW Fife plays a key part in the delivery of the Young Person's Guarantee.
We are employer led and it's our priority to make it easier for employers to connect with young people in schools and colleges across Fife.
It's a team effort to support young people to prepare for the world of work. Through DYW Fife, employers can provide inspirational opportunities for young people to help them understand and develop the skills they need to succeed.
Get involved to influence education and help shape the future workforce Scotland needs.
"During the first stages of the Raising Attainment Pilot, we have seen all of our pupils grow in confidence. Already, the feedback from pupils has been great, with one saying, 'I thought I was going to leave school and have nothing to do and nowhere to go. Working through this Foundation Apprenticeship has shown me that I am really good with my hands, and now I'd really like to go into a trade' – we couldn't ask for a better result!"
Rachel Gabellone, Employability Project Officer and Assessor, Fife Council
Dionne Wood
2023-03-03T18:13:12+00:00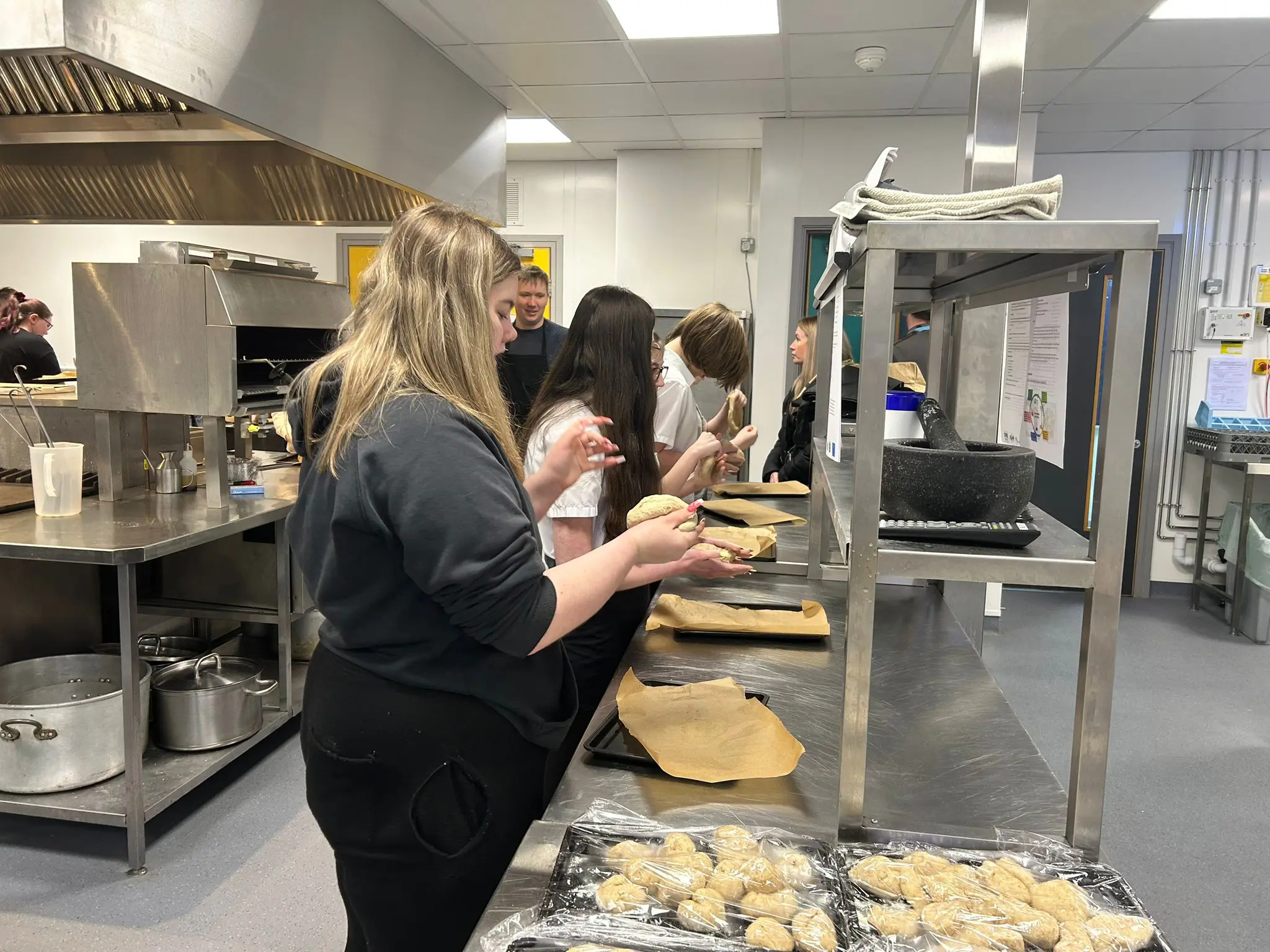 Some of Fife's finest food suppliers, including Buffalo Farm and Balgove Larder, gave their time and expertise for free at Fife College's recent Food, Drink and Hospitality Takeover Event, targeting S2 pupils from High Schools all over Fife.
Dionne Wood
2023-01-27T18:37:56+00:00
Four young people from Bell Baxter High School recently attended the BAM Construction virtual work experience. They gained an insight into the multifaceted industry of construction. Understanding design, engineering, marketing & communication and all the behind scenes elements it takes to create a successful business.
Dionne Wood
2023-01-06T12:55:27+00:00
The Royal Navy STEM Outreach team recently attended Woodmill High School to help the school to increase awareness of STEM applications within a number of settings, give young people hands-on experience using different kit and consider their applications within a Submarine.