DYW Fife facilitates meaningful partnerships between business and education to ignite opportunities for young people in Fife and better prepare them for the world of work.
Raise your local profile
Build better links into local schools, colleges and communities to raise the profile of your business
Share your experiences
Share your knowledge as an employer and offer greater understanding of your sector
Understand the next generation of workers
Find out first-hand how you can better support young people in the workplace
Unearth local talent
Get to know young people and create opportunities to develop your team as well as connect with education and local talent
All 18 of Fife's secondary schools are working with DYW Fife, together with both national and local businesses across a broad range of sectors, to deliver mentoring, careers sessions, CV support, work placements, site visits, apprenticeships and much more.
Although there is no 'one size fits all' for support packages on offer, the DYW programme allows businesses to work flexibly with schools and find ways to engage which suit their business model. Similarly, schools and colleges can work with businesses to adapt support to students who have individual needs, desires and aspirations in your sector.
Our Business Engagement Executive, Amanda Liddell, would be delighted to help you understand how your business can best connect with education and get involved with Developing the Young Workforce in Fife. Email amandaliddell@fifechamber.co.uk or call 07527 545 733 to find out more about the value of DYW for your business.
"I get a great deal of pleasure when I think we're contributing in some small way to helping local kids to realise their potential. Whenever I talk to them about their ambitions and needs, I always think about how we can improve our society. From CR Smith or Fife Fabrications to Barclays or Dynamic Ems to JDB All Trades, we are working with a diverse range of companies, sectors and individuals who are working to help young people become more employable. The potential for DYW to ignite powerful connections from schools, to businesses, to individuals or local communities, is endless and we're proud to be part of something which builds a better future for everyone in Fife."
Bob Garmory, Director, Purvis Group
Fiona Simpson
2021-11-18T11:34:27+00:00
Carrie Lindsay of Fife Council tells her Career Ready story along with her mentee, Rachel Crouthers.
Fiona Simpson
2021-11-18T11:13:38+00:00
Simon Warren of Fife Council tells his Career Ready story along with his mentee, Ruby Barker.
Fiona Simpson
2021-11-02T11:47:50+00:00
Case Study: Woodmill High School Despite having had more setbacks than most schools in a disruptive time for education across the UK, Woodmill High School has maintained its commitment to supporting its young people ... Read More
Fiona Simpson
2021-11-01T10:44:21+00:00
We're pleased to announce a trio of appointments to our Board - Karen Lees, Andrew Latto and Gordon Reid.
Fiona Simpson
2021-10-08T11:36:41+01:00
Young people from across Fife were inspired and given an insight into learning, life and work, when Emmy-Award-Winning Cinematographer, Keith Partridge, 'popped' into their classrooms recently.
Fiona Simpson
2021-09-13T14:47:46+01:00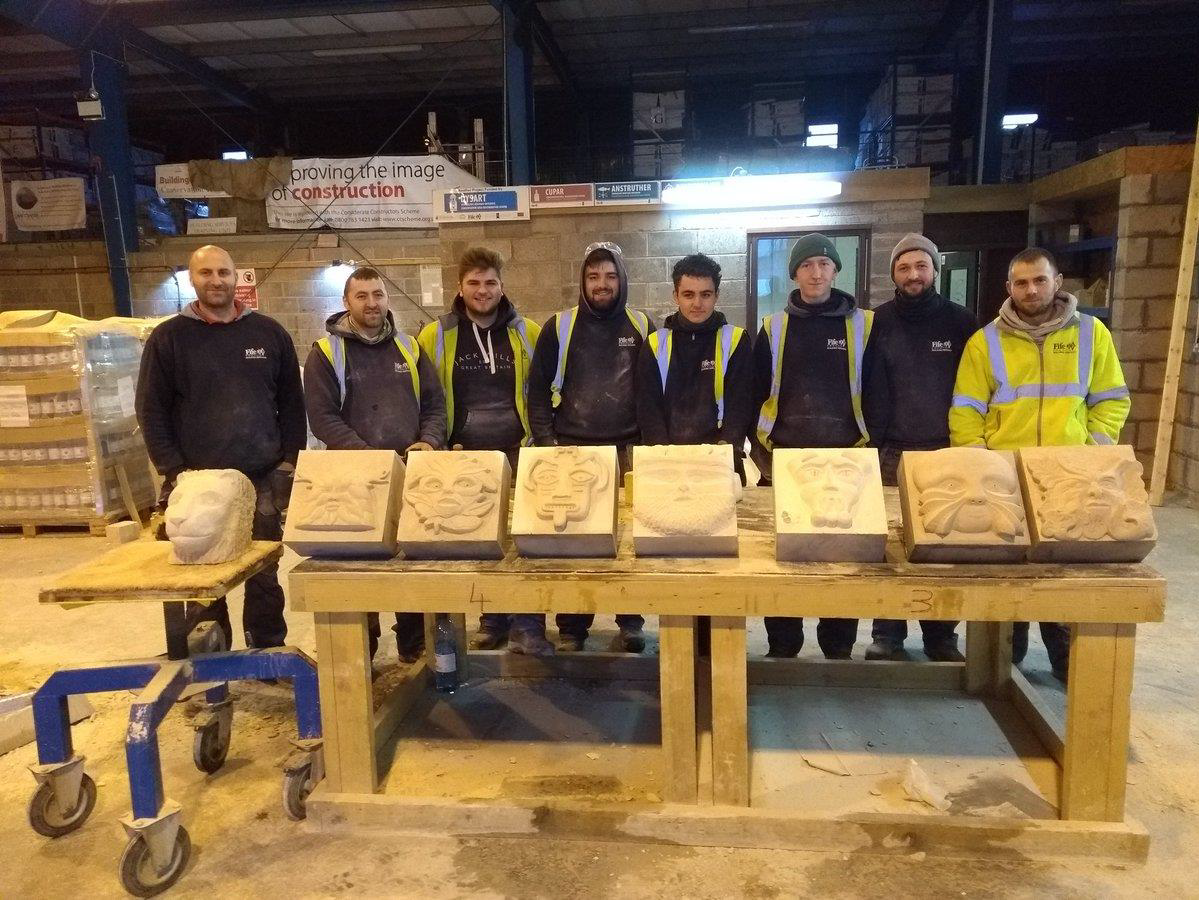 Fife Historic Building Trust (FHBT) is delivering the Inverkeithing Heritage Regeneration project and offering employers two private sector modern apprenticeships in traditional skills can be funded at up to 50% in year one.