Location: Online
Contract: N/A
Closing Date: 07/12/2022
About this event
45 minutes
Mobile eTicket
Skills Development Scotland (SDS) careers advisers invite parents and carers of S2/S3 pupils to join them to hear how SDS support young people to choose the course options that are right for them.
You'll get information and tools to help you start career conversations with your young person, to support them to be confident in the decisions they make at option choice times and beyond.
In order to access this session, you will require to have downloaded the Microsoft Teams app on your device – we would advise that if you are using a mobile or tablet, you download this prior to the session.
Privacy Statement: We require your personal information so that we can send details regarding the event and how to join. Where appropriate, we will also send out follow-up information and an evaluation form. In addition, this information will allow us to contact you regarding Skills Development Scotland (SDS) services and events that may be of benefit. You can opt-out of email communications that we send you about these SDS services and events at any time using the one-click link at the bottom of the email.
SDS will store your personal information securely and only retain it for as long as necessary. For any further information, please contact the SDS Data Protection Team at DPO@sds.co.uk or if you'd like to find out more about how we use your information, please see www.sds.co.uk/privacy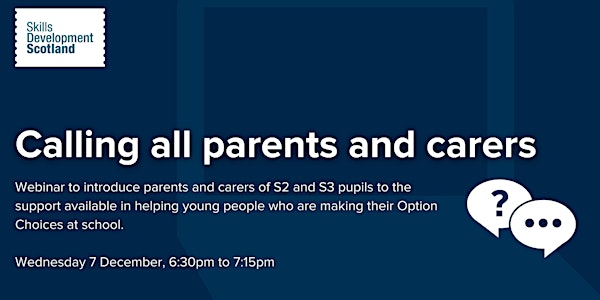 SIGN UP: